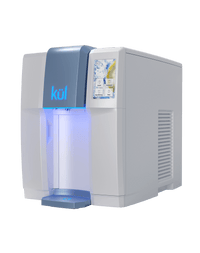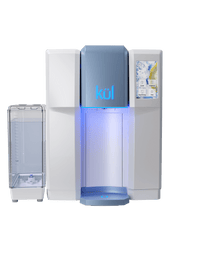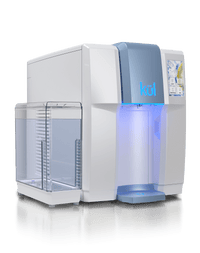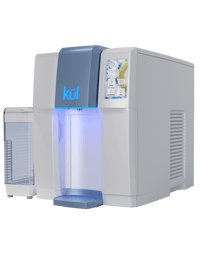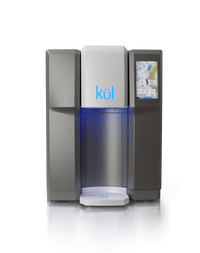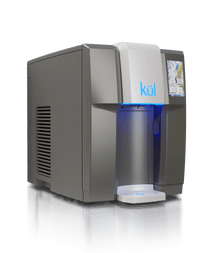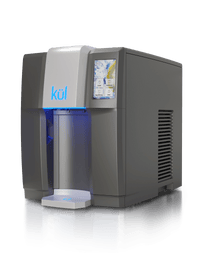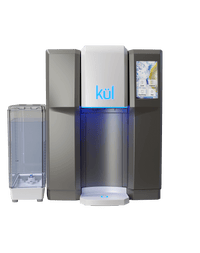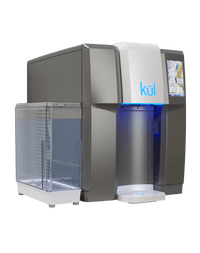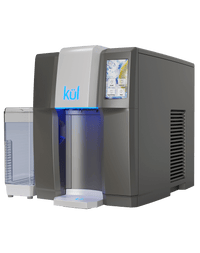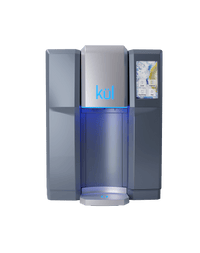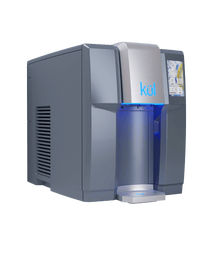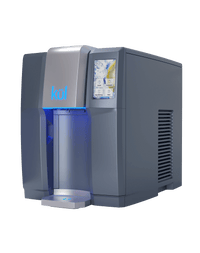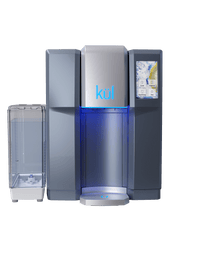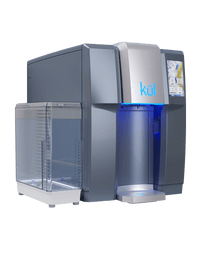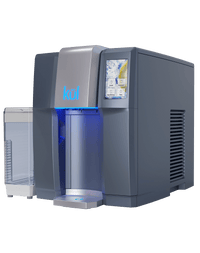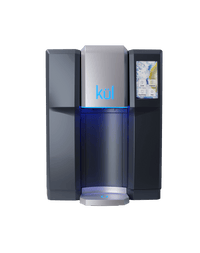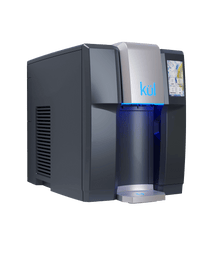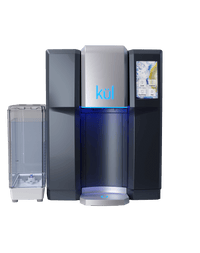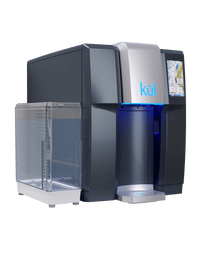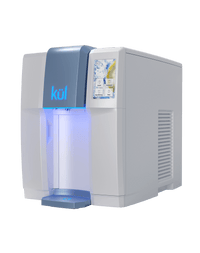 30 day money back guarantee

3 year warranty

Free CO2 3-pack at checkout
Kül Spark
Still & Sparkling Water
Kül Spark offers Cold, Ambient (still), Sparkling, and Hot water all in one!  Say goodbye to bottled water and soft drinks.  Create your own mocktails and cocktails without concern of contaminants.
$1,495.00
13.6"w x 16.5"h x 20.5"d Weight: 52 lbs empty / 64 lbs full
30 day money back guarantee

3 year warranty

Free CO2 3-pack at checkout
What's Included with Your Order
C02 3 Pack - Included automatically at time of check out.

Ultimate Water Filter

Drip Trays

Plumbing Install Kit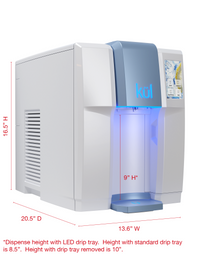 Product Dimensions
13.6"w x 16.5"h x 20.5"d (345 mm x 419 mm x 521 mm) Weight: 52 lbs empty/64 lbs full (23.5 kg/29 kg)
Shipping & Delivery
Once your order has shipped, you will receive an email notification with tracking information and will receive your unit by Standard Delivery, here is what to expect:
• When your kül ships from our warehouse, you will receive an email notification from
us with tracking information, letting you know your order is on the way. Your order will ship by FedEx Ground and, depending on your location, may take 3-7days to arrive. We do require signature at time of delivery.

• Make sure to ship your orders to a safe location. Kül is not responsible for lost or stolen packages.
•The FedEx drivers will not carry the kül into your home or up any flights of external stairs as part of delivery. They will leave the kül in the box and will not unpack or assemble.

IMPORTANT: If you need to change the phone number or address, please contact kül Customer Support immediately. There are no guarantees that information can be updated with the carrier.

If your kül is delivered to you in a damaged condition because of faulty shipping, please contact us at info@verykul.com or call 1-833-866-0560 for further instructions. Photographs of the damage will be necessary to make a claim with FedEx.

Returns & Refunds
We're confident you'll love your kül, but just to make sure, all new kül Appliances come with a 30 -day Satisfaction Guarantee period. If you are not completely satisfied with your kül for any reason, follow the process described below to start a return.
If you are not completely satisfied with your kül Appliance, please call 1-833-866-0560 to ask any questions, as we would like to help you have the most satisfactory experience possible.
If, however, you would like to return your kül Appliance, please call within 30 days of delivery to request a Return Merchandise Authorization (RMA) number to start your return process. Products returned without an RMA number will be considered unauthorized and will not be refunded or credited.
Upon receiving your RMA number, your returned product must be received no later than two (2) weeks after you received your RMA number.
Process
To return your Kül products, please follow these 4 steps:
 1.  Repack the product. Products plus all accessories and materials must be returned undamaged in original packaging. You must pack the Kül products and materials in the original packing material so that the parts are returned securely. Make sure everything is padded and secured. Care must be taken to
prevent damage during return shipping. DAMAGE DURING RETURN SHIPPING WILL RESULT IN AN ADDITIONAL REPAIR FEE.
2.  Affix Return Label. Place prepaid return label on the outside of each outer box.
3.  Drop off package(s): Take packages to FedEx drop off location. To find the closest drop off location, visit the FedEx website.
Refund
Upon receiving the returned
product, we will refund the original credit card used.

You can expect your refund within 30 days of our receiving your returned product.
Order Cancellation Policy
After placing your order, it may
be possible to cancel your order by calling us directly at 1-833-866-0560. However, once inventory has been allocated to your order, we cannot guarantee
that the order will not be shipped. If your order has shipped, you must return any unwanted items in accordance with our Return Policy.
Damage Upon Delivery
If your kül product is delivered to you in a damaged condition because of faulty shipping, you
should call kül at
1-833-866-0560 or email info@verykul.com for return instructions. You should also notify the shipper. Photographs
documenting the damage are required.
Our Amazing Warranty
YOU'RE PART OF OUR FAMILY
Thank you for choosing KUL products. We work hard to provide the highest quality products while also ensuring the highest customer satisfaction. However, if you do experience a problem, we're here to help.
LIMITED WARRANTY
Our Commitment to You: KUL warrants all parts to the original purchaser to be free of defects in materials and workmanship under normal use and within the operating specifications of the products, for a period of one (1) year. For KUL drinking water appliances, we provide an additional three (3) year limited warranty on the hot water system, and a five (5) year limited warranty on the sealed refrigeration system. This limited warranty covers defective parts only.
How to Get Assistance: If the product fails to perform correctly, and service is required call us at 1-833-866-0560 (internationally at +1-815 324-4445) and our trained technical support team will help you resolve the issue over the phone. When you call, please be ready to provide the serial number of the product. Depending on the problem, we can ship replacement parts and repair instructions direct to your location.
What's Not Covered: Replacement filters and maintenance parts; all labor charges, including but not limited to, services related to installation, adjustment, removal, replacement, maintenance, and/or repair of the product or its components; and incidental and consequential damages (see below).

Do not use with water that is microbiologically unsafe or of unknown quality without adequate disinfection before or after the system. The manufacturer does not know the characteristics of your incoming water supply. The quality of your water supply varies over time and with different geography.

This limited warranty does not cover malfunctions of products due to tampering, misuse, alteration, lack of regular maintenance, misapplication, fouling due to local water supply characteristics, scaling from hardness minerals, improper plumbing external to the product, or use of unauthorized accessories. In addition, damage to the product due to fire, flood, accident, negligence, act of God, or events beyond the control of the manufacturer are not covered by this limited warranty.
Incidental and consequential damages limitation: The manufacturer will not be responsible for any incidental or consequential damages as a result of the failure of this product to comply with express or implied warranties or any defect in the unit, including but not limited to, lost time, inconvenience, damage to personal property, loss of revenue, commercial losses, postage, travel, telephone expenses, or other similar losses. Some states do not allow the exclusion or limitation of incidental or consequential damages, so this exclusion may not apply to you.
Owner's warranty responsibilities: As a condition of this limited warranty, the owner must ensure the product is installed in accordance with the installation instructions provided. In addition, the owner is responsible for periodic maintenance of the product as described in the literature enclosed with the product – i.e. replacing filters, cleaning fans, etc. Neglect, improper maintenance, abuse, modification or alteration of the product will invalidate this warranty.
State laws: This limited warranty gives you specific rights, you may also have other rights which vary from state to state. Some states do not allow the exclusion or limitation of incidental or consequential damages, so the above may not apply to you.

No other warranty or guarantee is made by KUL Refreshment, Inc. Any implied warranty of merchantability is limited to the duration of the express limited warranty and thereafter is disclaimed. KUL Refreshment, Inc. expressly disclaims any implied warranty of fitness for a particular purpose.

No dealer or reseller is authorized to modify the terms of this limited warranty. Any additional warranty offered by a dealer or reseller is the sole responsibility of the dealer or reseller. This warranty is offered to the first purchaser and is not valid for subsequent purchasers and owners.